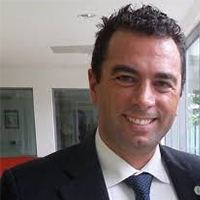 Leandro PECCHIA, UK
Chairman of the HTA Division
Leandro Pecchia received the degree in Biomedical Engineering in 2005 and the PhD in Economy and Management of Healthcare Services and Organizations in 2009 from the University "Federico II" of Naples…
View Profile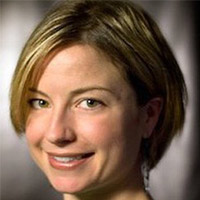 Patricia TRBOVICH, Canada
Secretary
Patricia is the Badeau Family Research Chair in Patient Safety and Quality Improvement at North York General Hospital, is Associate Professor of Quality Improvement and Patient Safety in the Institute of Health Policy…
View Profile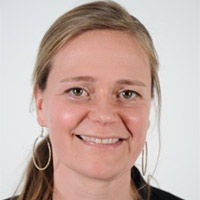 Marjan HUMMEL, The Netherlands
Treasurer
Marjan Hummel is an Assistant Professor in DEcision support for Design Engineering (DEciDE) in Healthcare. She is affiliated with the Department of Health Technology and Services Research at the University of…
View Profile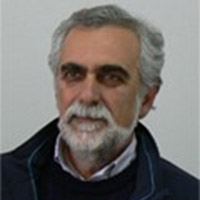 Nicolas PALLIKARAKIS, Greece
Past Chairman
Nicolas Pallikarakis is Professor of Medical Physics and Head of the Biomedical Technology Unit (BITU). He also holds various key posts such as Director of the Postgraduate Program on Biomedical Technology at…
View Profile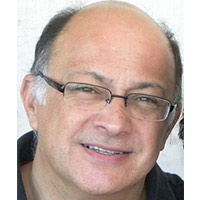 Mladen POLUTA, South Africa
Member
After graduating in electrical engineering and working first in the medical device industry and then in an academic hospital setting, I joined the Department of Biomedical Engineering at the University of Cape Town…
View Profile
Mario MEDVEDEC, Croatia
Member
Mario Medvedec earned his bachelor's (BSc) and master's (MSc) degree from the University of Zagreb Faculty of Electrical Engineering and Computing, and a doctoral (PhD) degree from the University of Zagreb…
View Profile
Kalliroi STAVRIANOU, Greece
Member
Stavrianou Kallirroi is a post-doc researcher at the Biomedical Technology Unit (BITU), Laboratory of Medical Physics, University of Patras, Greece. She received her Diploma in…
View Profile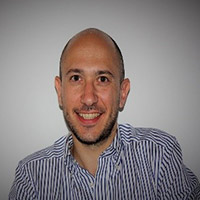 Giuseppe FICO, Spain
HTAD Collaborators
Giuseppe Fico is heading the Health strategic area of the Life Supporting Technology research group at Universidad Politécnica de Madrid (UPM). He holds a PhD in biomedical…
View Profile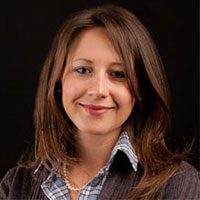 Oriana CIANI, Italy
HTAD Collaborators
Oriana is postdoctoral Research Fellow at the University of Exeter Medical School and contracted Research Fellow at CeRGAS Bocconi. She holds an MSc in Biomedical Engineering from Politecnico di Milano and a…
View Profile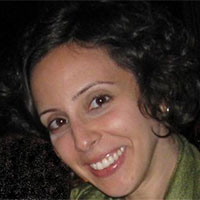 Julie POLISENA, Canada
HTAD Collaborators
Julie Polisena is a Clinical Research Manager at the Canadian Agency for Drugs and Technologies in Health (CADTH) in Ottawa, Canada. She has a Master of Science in Health Services Research from…
View Profile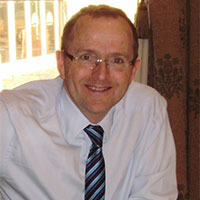 Dan CLARK, UK
HTAD Collaborators
Dan leads the Clinical Engineering service in Nottingham, one of the largest in Europe and provides the full scope of equipment services including: device evaluation, commissioning, service and maintenance…
View Profile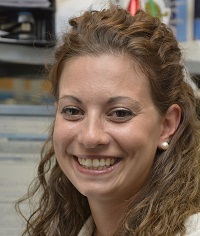 Rossana Castaldo, UK
HTAD Collaborators
Rossana Castaldo is Research Assistant at the School of Engineering, University of Warwick. She holds a MSc in Biomedical Engineering from University of Warwick. She is working toward the end of her PhD from the University of Warwick with a thesis focusing on the monitoring of cardiovascular and  autonomic nervous system response in real settings. She is also working on the developments of new guidelines for Medical Devices (MD) for Low Middle Income Countries.
Adriana Velazquez, CH.
HTAD Collaborators
With 30 years of experience in Biomedical Engineering, Adriana Velazquez is the senior adviser and focal point on medical devices at the World Health Organization (WHO), where she has been working since 2008, and leading the work to improve access to safe, affordable, quality and appropriate medical devices.
View Profile
Murilo Conto', BR
HTAD Collaborators
Specialist in Health Technology Assessment (HTA) and Health Technology Management (HTM) with more
than 20 years working with medical devices, including activities in the industry, hospitals, federal government
and international organization.
View Profile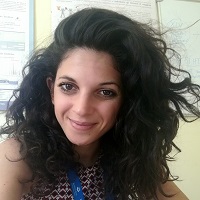 Martina Andellini , IT
HTAD Collaborators
Martina Andellini completed her Master Degree in Biomedical Engineering at University of Rome "La Sapienza" in 2014. From May 2014 to September 2015 She worked as a researcher in neuroimaging focusing on the application of functional MRI for the study of various human brain disorders at Bambino Gesù Children's Hospital in Rome. From September 2015 she joined the Unit of Health Technology Assessment at Bambino Gesù Children's Hospital where she is still working on hospital-based health technology assessment (HTA) of medical devices. The main objective of her work is to investigate the safety, clinical effectiveness and costs of medical devices to support the healthcare decision-making process about the choice to adopt the new technology in the hospital. Martina also supports her team within mathematical processes and data modelling of multicriteria decision Analysis applied to HTA projects. During the last 3 years, she has been involved in one National and one European projects and she has published in international journals and conference proceedings.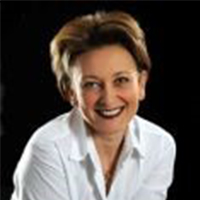 Rosanna TARRICONE, Italy
Co-opted member
Rosanna Tarricone is an associate professor in Healthcare Management at Bocconi University. She is the Director of CERGAS (Centre for Research on Healthcare Management) Bocconi University. Her main areas of…
View Profile
Past Board Members 2012 – 2015
Chair
Nicolas PALLIKARAKIS, Greece
Members
Patricia TRBOVICH, Secretary, Canada
Leandro PECCHIA, Treasurer, UK
Mladen POLUTA, South Africa
Ken ISHIHARA, Japan (2012 – 2015)
Roberto Macoto ICHINOSE, Brazil (2012 – 2015)
Christopher JAMES, UK (2012 – 2015)
Past Board Members 2006 – 2009
Chair
Hermann GILLY
Members
Ewald KONECNY
Sung-Jae LEE
Zlatko MATJACIC
Kalju Meigas, Estonia
Nicolas PALLIKARAKIS
Cheng-Yi WANG
Co-opted by the IFMBE AC
Clifford GOODMAN (in 1994)
John HUTTON (in 1994)
Jan PERSSON