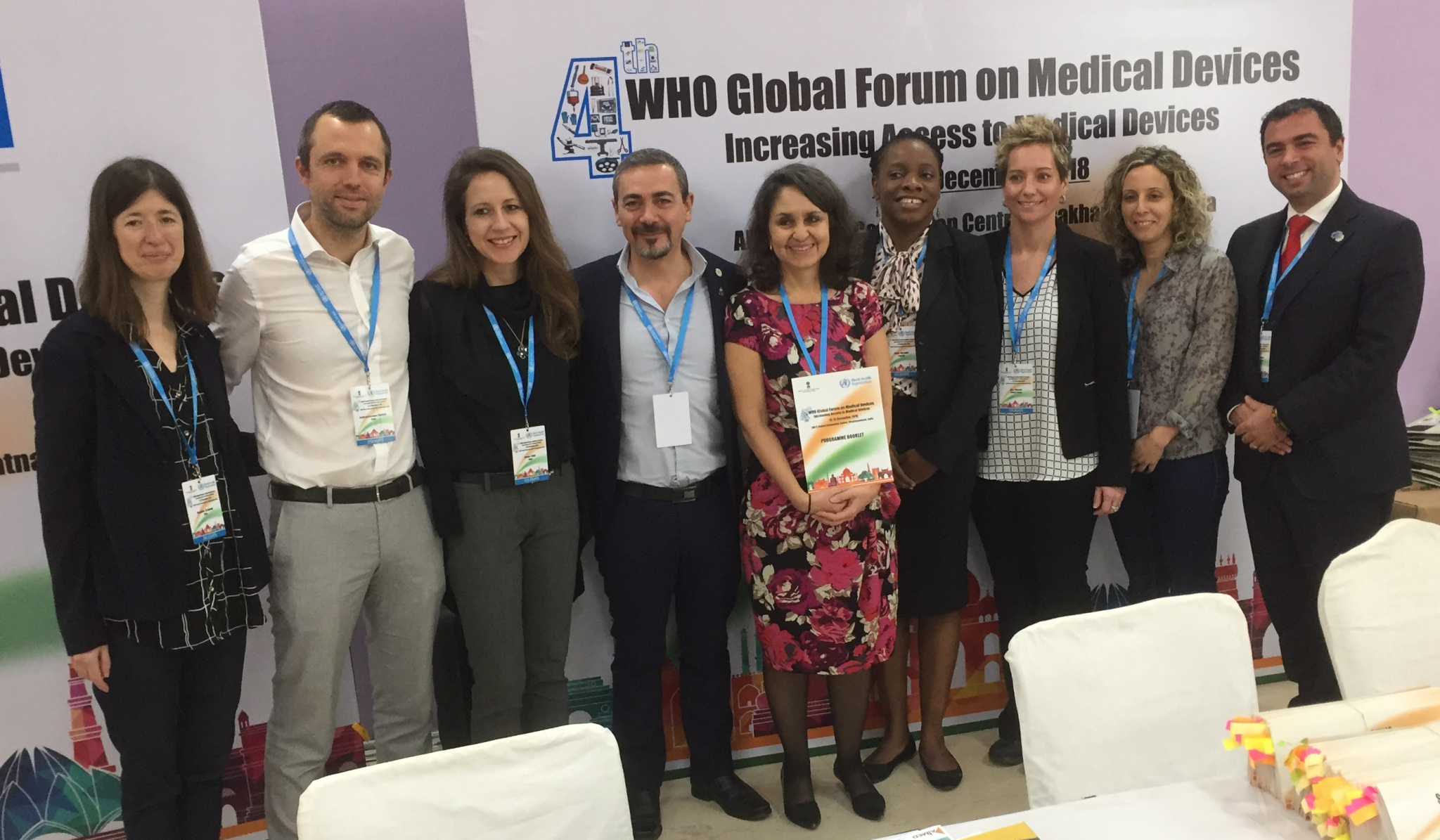 About Us
The IFMBE's Healthcare Technology Assessment Division (HTAD) aims at promoting Healthcare Technology Assessment (HTA) within the biomedical and clinical engineering community and at supporting biomedical engineering activities in this field.
According to WHO, health technology refers to the application of organized knowledge and skills in the form of devices, medicines, vaccines, procedures and systems developed to solve a health problem and improve quality of lives. Healthcare technology is defined as prevention, care and rehabilitation, vaccines, pharmaceuticals and devices, medical and surgical procedures, and the systems within which health is protected and maintained. Health Technology Assessment is a multidisciplinary field of policy analysis. It is clear from this definition that the scope of HTA is very broad. The HTAD focuses mainly on the medical devices, the procedures, and the systems used in healthcare delivery.
The purpose of HTA is to support the process of decision-making in health care at policy, clinician and management levels by providing reliable and timely information on some or all of the evaluative dimensions mentioned earlier. In this respect, HTA has been compared to a bridge between the world of research and the world of decision-making since assessment of currently adopted technologies can inform both research and adoption strategies. HTA provides a unique input into the decision-making processes of the healthcare system.
This web portal will report on the specific projects of the HTAD, which aims to:
Increase the knowledge of HTA among BMEs, supporting the introduction of HTA related contents at Bachelors, Master, PhD and continuous education level and developing didactic contents. At this regard, the division:

has produced more than 100 hours of eLerning contents on HTA methods, tools and case studies, which will be are freely accessible to the IFMBE associates through their member societies websites since October 2016;
organizes several training events during IFMBE Conferences and a summer school o HTA, specifically conceived for BMEs and medical physicists was launched in 2015 and will run each 2 years, First IFMBE summer School on HTA. The next Edition will be held in Greece in 2017, Chaired by Prof Nicolas Pallikarakis.

Encourage basic and applied research in HTA. At this regard, the IFMBE HTAD:

launched an open access journal, which will publish its first issue in Autumn 2016 (IFMBE Int. Journal of Clinical Engineering and HTA);

supported IFMBE Societies in organizing National, Regional and International Conferences, giving more and more spaces to HTA since 2012.

Stimulate cooperation and promotion of world-wide collaboration between different IFMBE and other Scientific Societies and Agencies involved in HTA.
Support guidelines and case studies of particular relevance (e.g. HTA of Medical Devices, guidelines for Multi Criteria Decision Analysis for HTA of medical devices, early stage HTA).
Reinforce the dialogue between medical device researchers and policy makers, through HTA. At this regard, in collaboration with the European Alliance for Medical and Biological Engineering and Sciences (EAMBES), and the European Association of Medical Devices Manufacturers (MedTech) the HTAD coordinated the organization of the first European Parliament Interest Group on BME, which was lunched the 31stof May at the European Parliament. This group, which counts 6 Euro Parliament Members form 5 European Nations, will meet each 6 months, supporting actions regarding HTA of medical devices in the European Regulations (e.g. the regulation on Medical Devices, currently under revision).