Improving cost and outcome evaluation for medical device technologies: the COMED project
Innovation and advances in research call for constant adaptation in the health systems. With novel medical devices, appropriate cost and outcome evaluation is key to make the policy decision. This analysis is at the heart of Health Technology Assessment (HTA), the process whereby new technologies are assessed against existing alternatives in terms of their impact on health and quality of life and costs implications for the patient and the entire organisation of healthcare systems.
In 2018, the EU-funded COMED (Pushing the boundaries of Cost and Outcome analysis of Medical Technologies) project kicked off with the aim of refining existing methods of cost and outcome analysis for medical devices.
Among eight different work packages in the project, one examined methodological issues related to the use of an increasing range of sources for cost and outcome analysis of medical devices. These sources include administrative databases, electronic health records, patient registries and other observational data, that go under the name of real-world data (RWD) and can support decision-making before and after market entry. Based on three selected case studies (hip and knee arthroplasty, percutaneous transcatheter valve replacement technology, procedures performed by the da Vinci Surgical System), the project mapped existing RWD sources in Europe and evaluated their appropriateness for conducting HTAs of medical devices. While RWD sources indeed bear great potential for an HTA of medical devices, remaining challenges include data accessibility, lack of standardisation of health and economic outcomes, and inadequate comparators.
A different work package focused on the evaluation of a relatively recent class of medical devices, mobile health applications. After a detailed exploration of distinguishing features that characterise these products, the project developed a structured evaluation framework that is intended to support HTA bodies and payers in the decision-making process related to this increasingly available type of technologies.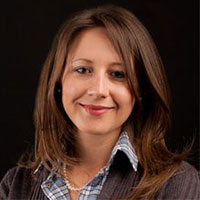 Oriana CIANI, Italy
Collaborator Member
Oriana Ciani is Associate Professor of Practice, Public Management and Policy Group, Health Economics & HTA at SDA Bocconi School of Management.
Her research interests are centred around the use and impact of Health Technology Assessment (HTA) on decision-making in healthcare, on the methodological aspects of the evaluation of health technologies, particularly medical devices, and on the use of evidence synthesis techniques to inform policy decisions and health policies evaluation. She is also Research Fellow at the University of Exeter Medical School (UK) where she received her PhD with a thesis focusing on the evaluation of surrogate endpoints in HTA, which remains one of her main research topics. Oriana has been involved in many national and international research projects. Oriana is author of several publications in HTA, health economics and health services research and reviewer for many international academic journals. She is member of the Early Career Committee of the European Health Economics Association (EuHEA), member of HTAi, of the International Association of Health Economics (iHEA), of the International Society of Pharmacoeconomics and Outcomes Research (ISPOR), of the Italian Association of Health Economics (AIES), of the International Federation for Medical and Biological Engineering (IFMBE) and of the Italian Association of Clinical Engineers (AIIC). Oriana holds a MSc in Biomedical Engineering from Politecnico di Milano and MSc in Healthcare Management and Economics from Bocconi University.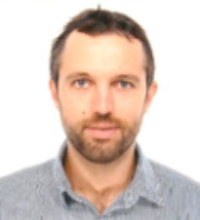 Carlo FEDERICI, Italy
Collaborator Member
Carlo Federici is a lab researcher of Health Economics and Health Technology Assessment (HTA) at the Center for Research on Health and Social Care Management (CERGAS) of SDA Bocconi School of Management.
At SDA Bocconi Carlo teaches the Advanced Decision Modelling course at the  Master of International Healthcare Management, Economics and Policy (MIHMEP) as well as several courses on HTA and economic evaluations of healthcare technologies. He conducted numerous research, training and consulting projects with Medtronic, Janssen, ABBOTT, Chiesi Farmaceutica, Assobiomedica, and many others. He contributed to several European research projects such as the H2020 projects MedtecHTA and COMED addressing the assessment of medical devices from different perspectives. In the past years, Carlo has also conducted several research activities with the Italian Ministry of Health on both reimbursement and regulatory aspects of medical technologies.
His research activities focus on the area of HTA and Health Policy Evaluation. His current research addresses both methodological aspects as well as applied case studies on decision analytical models to estimate cost-effectiveness of innovative health technologies as compared to other policy options. Other recent research areas include the identification of different dimensions of value when assessing health interventions, such as for example the real option value and insurance value of health technologies; the impact of technologies characteristics on organizational impact and operations management; or the study of performance-based risk sharing agreements between payers and technology developers (e.g., coverage with evidence development, payment by results etc.)
He is the author of numerous articles on the subject. His work has been published in Journal of Value in Health, PlosOne, Pharmacoeconomics, Health Policy among others. Carlo serves as a topic editor in the pharmaeconomics and outcome research area for the Journal Clinical Therapeutics. He is a member of the Italian Association of Health Economics (AIES) and the International Society for Pharmacoeconomics and Outcomes Research (ISPOR).
Carlo earned a MSc in Health Economics from the University of York and he's actually a Ph.D. candidate at the University of Warwick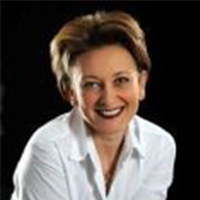 Rossana TARRICONE, Italy
Collaborator Member
Rosanna Tarricone is Associate Professor of the Department of Policy Analysis and Public Management at Bocconi University. Since January 2017, she is Associate Dean for Government, Health and Not for Profit Division.
At SDA Bocconi, she was first Co-director, and then, Director of Master MIHMEP from 2002 to 2011. She works on numerous researches and training projects for several key actors of the pharmaceutical and medical device industries and for public institutions.
Her research activities focus on economic evaluation analysis of healthcare programmes, health policy, healthcare management, health technology assessment, health economics and budget impact analysis. She has been PI of a European funded project – MedtecHTA: Methods for Health Technology Assessment of Medical Devices: A European Perspective.
She authored numerous books and articles on prestigious journals such as Social Science & Medicine, Health Economics, Value in Health and Health Policy, among others. She is member of the Board of Directors of ISPOR (International Society of Outcome Research), active member of iHEA (international Health Economics Association), and HTAi (Health Technology Assessment international). She has been the Director of the Economic Affairs Department at Eucomed and Scientific Director of the European Health Technology Institute for Socio-Economic Research. Rosanna is member of the Board of Directors of the "San Matteo" Hospital Trust.
Rosanna earned a Degree in Business Administration from Bocconi University, an MSc in Health Services Management and a Ph.D. in Public Health and Policy from the London School of Hygiene and Tropical Medicine, University of London.