Use of real-world data and evidence for medical devices: a qualitative study of key informant interviews
New article on Real World Data (RWD) and evidence for medical devices, just published on the International Journal of Technology Assessment in Health Care.
Julie Polisena, first author, is a co-opted member of IFMBE/HTAD board.
Abstract:
Health Canada is committed to the modernization of the use of real-world data (RWD) and evidence (RWE) to support regulatory decisions. To better understand the non-regulatory Canadian landscape of RWD sources for medical devices, the regulator carried out anenvironmental scan to identify existing and planned RWD sources across the country related to the use of medical devices. One component of the scan involved 34 key informant interviews with 40 stakeholders, including government decision-makers, clinicians, health technology assessment (HTA) producers, researchers, industry, and patients, to understand their experiences with and their perspective on how to enhance the use of RWE for medical devices. Interview responses indicated that stakeholders support RWE use for regulatory decisions and HTA recommendations. Moreover, robust scientific methods for RWE generation will be critical to ensure that relevant questions are asked and rigorous statistical analyses are done to answer them. Patients are likely to consent to share their anonymized or de-identified medical information for non-profit purposes. Key concepts from the interviews centered on the current and future RWE use for medical devices, considerations for the organizational, medical, scientific, and legal aspects and privacy issues of RWD collection or RWE generation, and options to implement the use of RWD and RWE.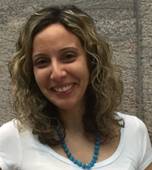 Julie POLISENA, Canada
Coopted Member
Julie Polisena is a Senior Epidemiologist in the Marketed Health Products Directorate at Health Canada. She has a Master of Science in Health Services Research from the University of Toronto and earned her doctorate in Epidemiology at the University of Ottawa. In addition to her doctoral fellowship in health technology assessment (HTA) at the Society for Medical Decision Making, she gained extensive experience in HTA at the Agostino Gemelli University Polyclinic in Rome, Italy and the Canadian Agency for Drugs and Technologies in Health.