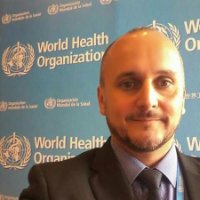 Murilo Conto', BR
Member
Specialist in Health Technology Assessment (HTA) and Health Technology Management (HTM) with more
than 20 years working with medical devices, including activities in the industry, hospitals, federal government
and international organization. Current National Consultant in Management and Evaluation of Health Technologies
at PAHO/WHO and Specialist Consultant at National Metrology Institute (INMETRO) for evaluations of certification
processes of efficacy and safety in electro medical equipment. Consultant between 2012 and 2015 of CONITEC –
National Commission for Incorporation of Technologies into SUS, preparing technical-scientific reports for
incorporation, exclusion and replacement of medical devices and procedures. Manager between 2009 and 2012
of the Projects Division of Investments in Medical-Hospital equipment of the Ministry of Health, being responsible
for the creation of the National List of Medical Equipment and Permanent Materials for the SUS (RENEM); of the
Program for Capture of Technical and Economic Information (PROCOT); and the Management and Information
System on Financeable Equipment for the SUS (SIGEM). Graduated in Health Technology (FATEC, 1995),
post-graduated in Hospital Administration (São Camilo University, 1997), Clinical Engineering (UNICAMP, 2000)
and MBA in Health Management (FGV, 2012). Nowadays, attending of the Master´s Program (stricto sensu) in
HTA at National Cardiology Institute in Rio de Janeiro, Brazil.