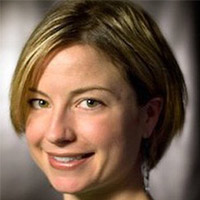 Patricia TRBOVICH, Canada
HTAD Collaborators
Patricia is a Research Scientist and the Research Lead for the HumanEra team at the Centre for Global eHealth Innovation at the University Health Network. She is an Assistant Professor of Clinical Engineering in IBBME, and of Health Informatics in the Department of Health, Policy, Management and Evaluation (HPME), Faculty of Medicine, University of Toronto. As the Research Lead of the HumanEra team, she leads the team in achieving a broad range of research activities.
Dr. Trbovich has conducted extensive research on how to design technologies and workflow processes that meet the needs of heath care professionals. She has made significant contributions to research through evaluations of medical technology such as smart infusion pumps, and has offered evidence-based recommendations regarding their implementation in the health system. Her current research focus includes improving patient safety in outpatient chemotherapy environments, assessing the risks associated with intravenous medication administration, and providers' compliance with evidence-based guidelines. Her research program aims to develop a fundamental understanding of how to design IT to support high order cognitive functions while striking a balance between automation and human operation. She has also conducted extensive research on mitigation of interruptions on delivery of high-risk medical procedures.
Her study findings have been disseminated widely nationally and internationally through refereed publications, research summary reports, industry publications, conference presentations, and invited presentations. Dr. Trbovich has received funding for her field evaluation and Human Factors Engineering research through various national granting agencies including the National Sciences and Engineering Research Council (NSERC) and the Canadian Patient Safety Institute (CPSI). She is collaborating with Brazilian colleagues on a research grant, funded by the São Paulo Research Foundation, to introduce human factors engineering in Brazil. She is also collaborating with the University Marques de Valdecilla, a public hospital, located in Santander, Cantabria, Spain on a joint research and training program.