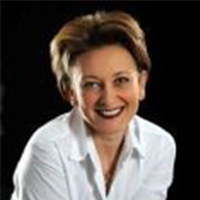 Rosanna TARRICONE, Italy
HTAD Collaborators
Rosanna Tarricone is Associate Professor of the Department of Policy Analysis and Public Management at Bocconi University. Since January 2017, she is Associate Dean for Government, Health and Not for Profit Division.
At SDA Bocconi, she was first Co-director, and then, Director of Master MIHMEP from 2002 to 2011. She works on numerous researches and training projects for several key actors of the pharmaceutical and medical device industries and for public institutions.
Her research activities focus on economic evaluation analysis of healthcare programmes, health policy, healthcare management, health technology assessment, health economics and budget impact analysis. She has been PI of a European funded project – MedtecHTA: Methods for Health Technology Assessment of Medical Devices: A European Perspective.
She authored numerous books and articles on prestigious journals such as Social Science & Medicine, Health Economics, Value in Health and Health Policy, among others. She is member of the Board of Directors of ISPOR (International Society of Outcome Research), active member of iHEA (international Health Economics Association), and HTAi (Health Technology Assessment international). She has been the Director of the Economic Affairs Department at Eucomed and Scientific Director of the European Health Technology Institute for Socio-Economic Research. Rosanna is member of the Board of Directors of the "San Matteo" Hospital Trust.
Rosanna earned a Degree in Business Administration from Bocconi University, an MSc in Health Services Management and a Ph.D. in Public Health and Policy from the London School of Hygiene and Tropical Medicine, University of London.