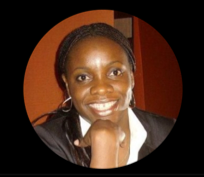 Dinsie WILLIAMS, Canada
Collaborator Member
Dinsie Williams is a trained Biomedical Design Engineer with an interest in the optimal utilization of advanced medical equipment in resource-deprived settings. She has extensive experience in designing and testing clinical x-ray, computed tomography, magnetic resonance imaging (MRI), and electrical impedance spectroscopy imaging systems. She is a co-inventor of a radio-frequency gradient coil apparatus and method of MRI micro-imaging (United States patent) and has co-authored multiple peer-reviewed journal articles.
Dinsie has conducted systematic reviews and health technology assessments at the hospital and health authority levels. Her work in this area ranges from an evaluation of teleradiology for neurosurgical consultation in Ontario, Canada to screening for Hepatitis C.
Dinsie's work in global health extends to the World Bank where, as a consultant, she reviewed specifications of medical devices for HIV/AIDS and tuberculosis management in the Kingdom of eSwatini. She trained technicians in Sierra Leone and installed x-ray scanners and trained operators in Haiti with Médecins sans Frontières. She has collaborated with the World Health Organization's Medical Devices Unit on a book on decommissioning medical devices and on priority medical devices for low- and middle-income countries. She was partially-funded by the International Development Research Centre in Canada for her research on the challenges and opportunities of facilitating sustainable access to medical devices in Sierra Leone and Ghana.
Dinsie is a graduate of Dartmouth College in the United States and the University of Toronto in Canada. She is a member of the United World Colleges National Committee for Sierra Leone.